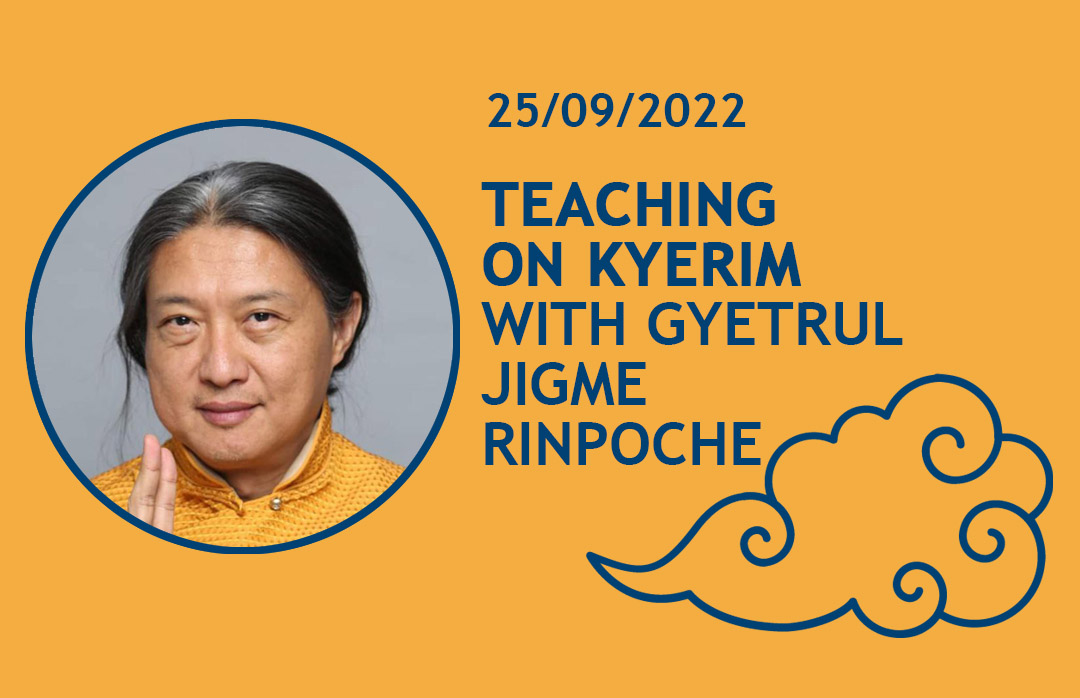 Teaching on Kyerim with Gyetrul Jigme Rinpoche
Event form: online
September 25, 2022:
Teachings with Rinpoche: 10:00-12:00, 14:00-16:00
(Kyiv time, GMT+3:00)
About practice
Kyerim, the "generation stage" is a tantric method that belongs to the Vajrayana tradition, namely the path of inner tantra.
The goal common to all Buddhist traditions is the realization of tathāgatagarba, the innate Buddha nature. Our mind inclination to cling to illusory phenomena makes us unable to see our own pure nature. It is like the sun hiding behind the clouds. Just as the wind removes the clouds to reveal the sun, various Buddhist practices gradually free our mind from clinging to illusions.
One such possibility, or the cloud-dispersing wind, is the Kyerim method, which connects the practitioner with their deity and enables them to acquire ordinary and special spiritual attainments very quickly.
Practicing inner tantra makes it possible to achieve the highest realization in this body and in this lifetime. To use this method one has to receive an initiation from a Spiritual Master, a transmission lineage holder. One of such Spiritual Teachers in Ripa lineage is Gyetrul Jigme Rinpoche.