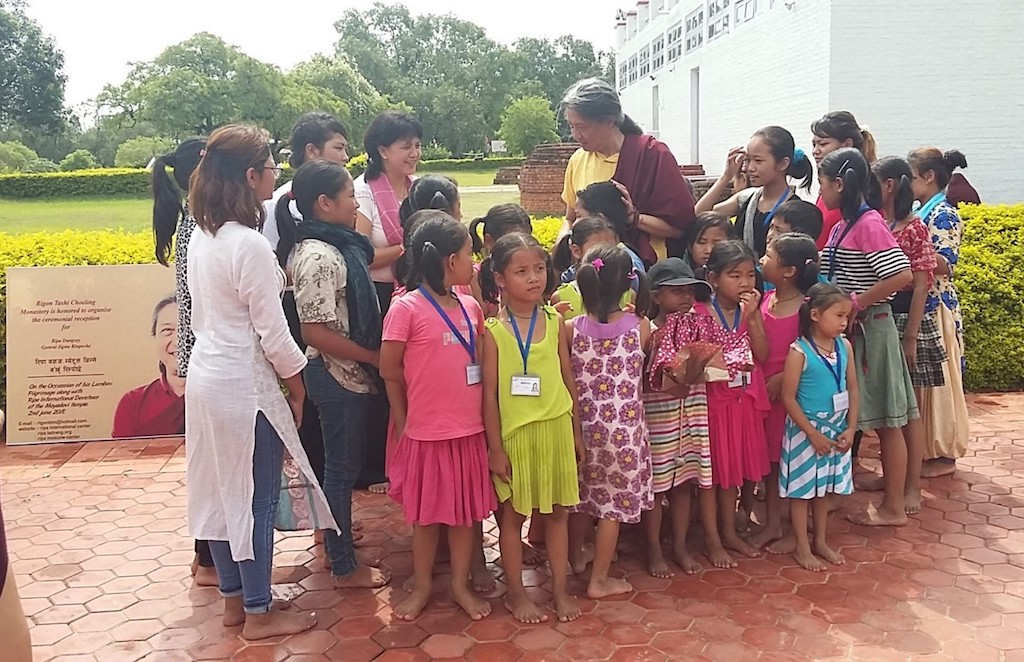 This is the title of the children's institution, which was founded several years ago by a Nepalese teacher − Dorjee Dolma Gurung (at the photo she is smiling on the left from Jigme Rinpoche). The Ripa Line cares about these children, because the majority of them, unfortunately, lost their parents after strong earthquake in Nepal in 2015. Children are neat and smiling, but they need help.
This school has 22 children (19 girls and 3 boys) aged from 3 to 17 years. We personally met them during the pilgrimage tour with Jigme Rinpoche to Lumbini, in June 2018.
This school works according to the method of Maria Montessori − a famous Italian teacher of the XX century.
If you have a desire to help, this is a real great opportunity.
Thank you!
Adress: Aryal Gaun, Jorpati Ward No. 3, Kathmandu, Nepal
Dorjee Dolma Gurung на ФБ https://www.facebook.com/dolma.gurung