Medicine Buddha Online Mini-Retreat with Gyetrul Jigme Rinpoche, 3-4 July 2021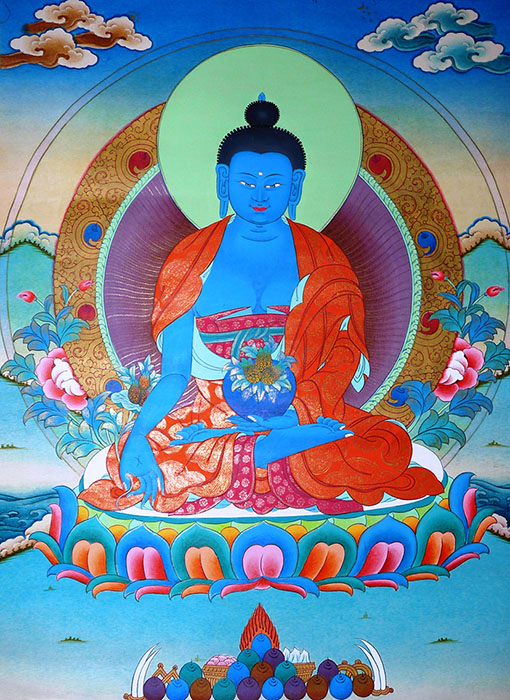 3 July 2021:
Teachings with Rinpoche:10:00-12:00, 14:00-16:00
Medicine Buddha Practice : 17:00-18:00 (GMT+2:00)
4 July 2021:
Teachings with Rinpoche:10:00-12:00, 14:00-15:30
Medicine Buddha Practicewith Rinpoche: 16:00-17:00 (GMT+2:00)
Medicine Buddha (tibetian སངས་རྒྱས་སྨན་བླ Sangye Menla) is also known as Bhaiṣajyaguru Vaidurya ('Guru-Healer of Azure Radiance') - head of the eight Medicine Buddhas. He made twelve great vows in purpose that all sentient beings will reach all that they pray about. It is said that Medicine Buddha practice has an incredible power. Even just repeating the name of this Budha will protect you from illness and negative rebernings. If you chant the mantra of Medicine Buddha every day, you will be protected from all illness beforehand and moreover your bad karma will be purified also you will be able to tame evil ghosts. Prayers to the Buddha of Medicine are also effective for auspicious resolution of problems in daily life.
Buddha Shakyamuni in a conversation with his disciple Ananda said: "If sentient beings [those are immersed in the abyss of samsara suffering]' hear the name of Tathagata Guru-Healer of Azure Radiance and accept him with the utmost sincerity and if they remember him without any doubt then they will they will not fall into the path of bad rebirths."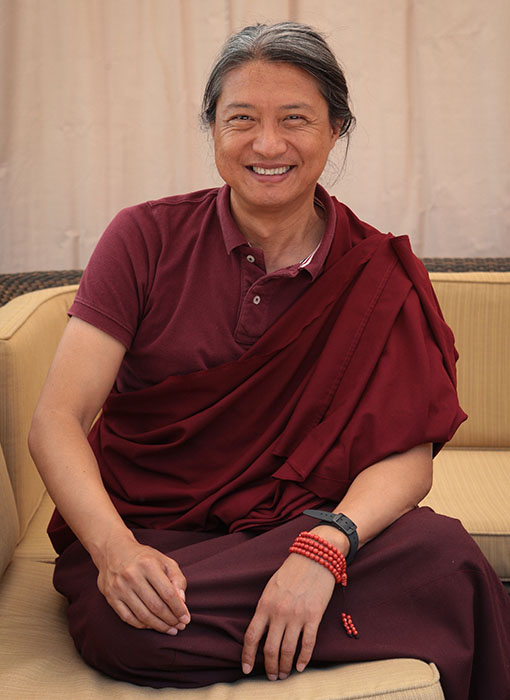 About the Teacher:
Gyetrul Jigme Rinpoche was born in India in the family of the renowned Tertön, or treasure revealer, His Eminence Namkha Drimed Rabjam Rinpoche, holder of the Ripa lineage. He was recognized by H.H. Dudjom Rinpoche, the Head of the Nyingma School as a Tulku when he was 3 years old. He studied in the traditional Buddhist way in Nepal. Also he has graduated usual school in Darjeeling (India). In 1993 he completed his PhD dissertation about Sutra and Tantra.
Jigme Rinpoche dedicates the huge part of his life to charity and he is a real source of inspiration for students from Ripa Buddhist centers around the world.
Our contacts:
+38 050 388 77 18 (Viber, Telegram, WhatsApp)
Facebook: https://www.facebook.com/ripa.ukraine
Email: This email address is being protected from spambots. You need JavaScript enabled to view it.