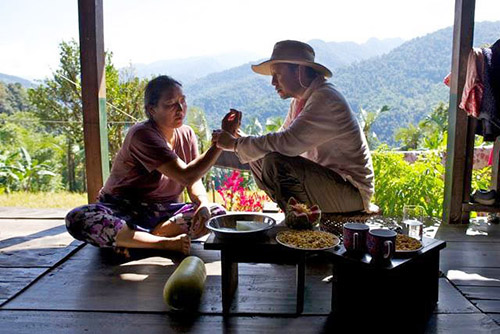 Diagnosis in Tibetan medicine is based on:
visual examination (tongue, ears, urine, etc.)
pulse diagnosis
interview with a patient
Pulse diagnostics is the main method of examining a patient in Tibetan Medicine. Pulse diagnostics can detect an existing or an oncoming imbalance or disease. The doctor palpates one's pulse with six fingers – thus the composition of doshas, condition of internal organs and duration of a disease are determined.
Patient treatment in Tibetan Medicine is primarily based on adjusting nutrition and lifestyle. If these adjustments are not sufficient for recovery, a doctor prescribes Tibetan herbal mixes. Traditional Tibetan procedures are appointed in case when adjustments to diet, lifestyle and Tibetan herbal mixes are not enough for a full recovery.